Nick Bounty: The Goat in the Grey Fedora (Flash Game 2005)
A downloadable game for Windows
The follow up to the award winning Point & Click adventure, "A Case of the Crabs". This time, detective Nick Bounty sets out to find a missing ceramic goat for the niece of a recently deceased lawyer. He soon finds out, however, that he isn't the only one looking for it!
FEATURES:

Beautiful pre-rendered 3D graphics.
Black & White, "film noir" atmosphere.
Original music and soundtrack.
Fully voiced by professional actors!
Download
Click download now to get access to the following files:
Comments
Log in with itch.io to leave a comment.
Who originally Sang the end credits of the game? Or What Band did the ending Jazz Blues Theme?
Tony Fortunato and the Emperors of Swing !
And don't forget to back the shiny new REMASTERED version of the game, now fundraising on Kickstarter!
https://www.kickstarter.com/projects/pinheadgames/nick-bounty-the-goat-in-the-gr...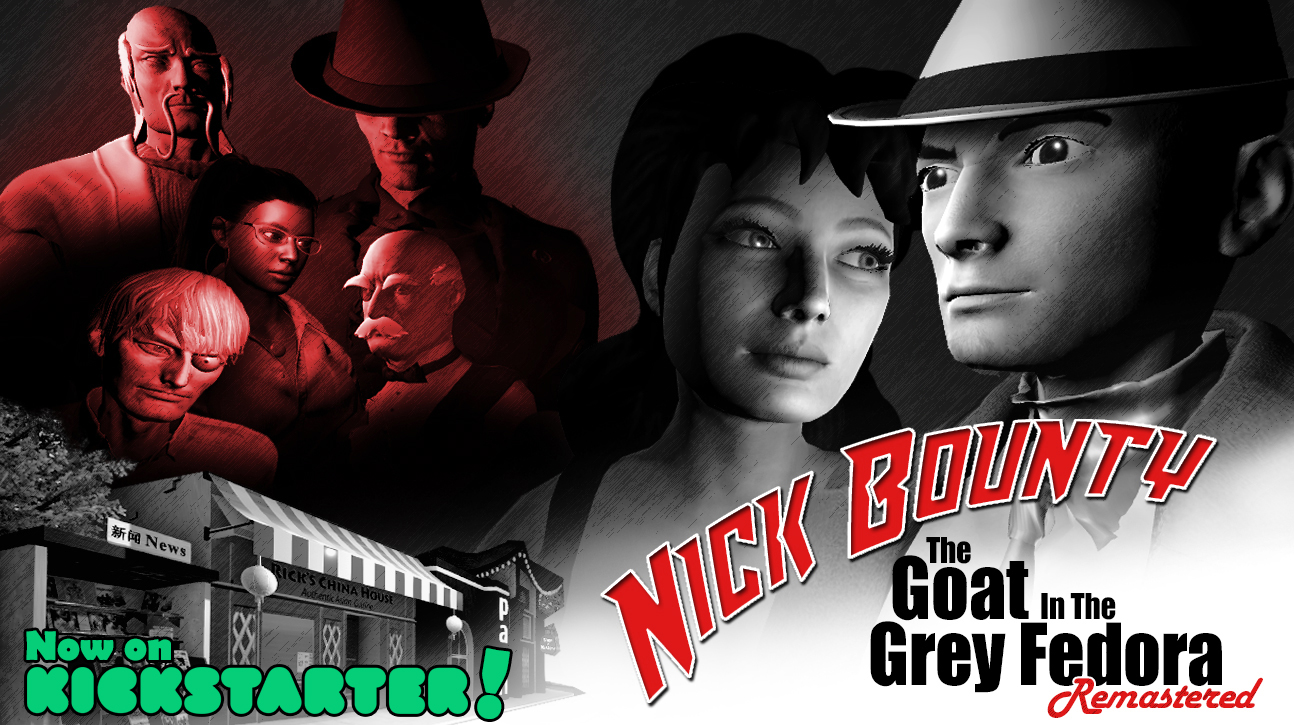 I've been searching this game more than decade. I'd play this game when i was 7 yo. It's really big nostalgia.
I remember playing this way back then
unfortunately I wasn't able to finish it, turns out it was because I played it on a flash website. After finally played the game properly, I was able to finish it. Good times...

Love it.
Unfortunately, the Mac version of this game only is no longer supported by current flash players and I have no way of updating it. Sorry.
Nope. The story of the new game will stand on its own, but you may miss out on some of the jokes if you havent played the early games.
So good to see you guys back up and running. Would love to see another Nick Bounty game! Any plans for one in the future?
we are currently looking into the possibility of releasing another Nick Bounty game in the future. :)
If you haven't seen the announcement yet, Yes, we are working on a brand new Nick Bounty game!
See www.pinheadgames.com for more info!