Nick Bounty and The Dame with the Blue Chewed Shoe
Official Soundtrack now available!
---
No down on his luck, smart-ass detective should have to wax poetic without a suitably moody musical accompaniment, and Nick Bounty has one hell of a score!
We are super proud to announce that the original soundtrack is now available digitally at Bandcamp. Written by Award winning composer Jared Emerson-Johnson, (Responsible for The Walking Dead and Sam & Max soundtracks among many more!) the soundtrack features 19 unique tracks suitable for dimly lit monologues and back alley shenanigans.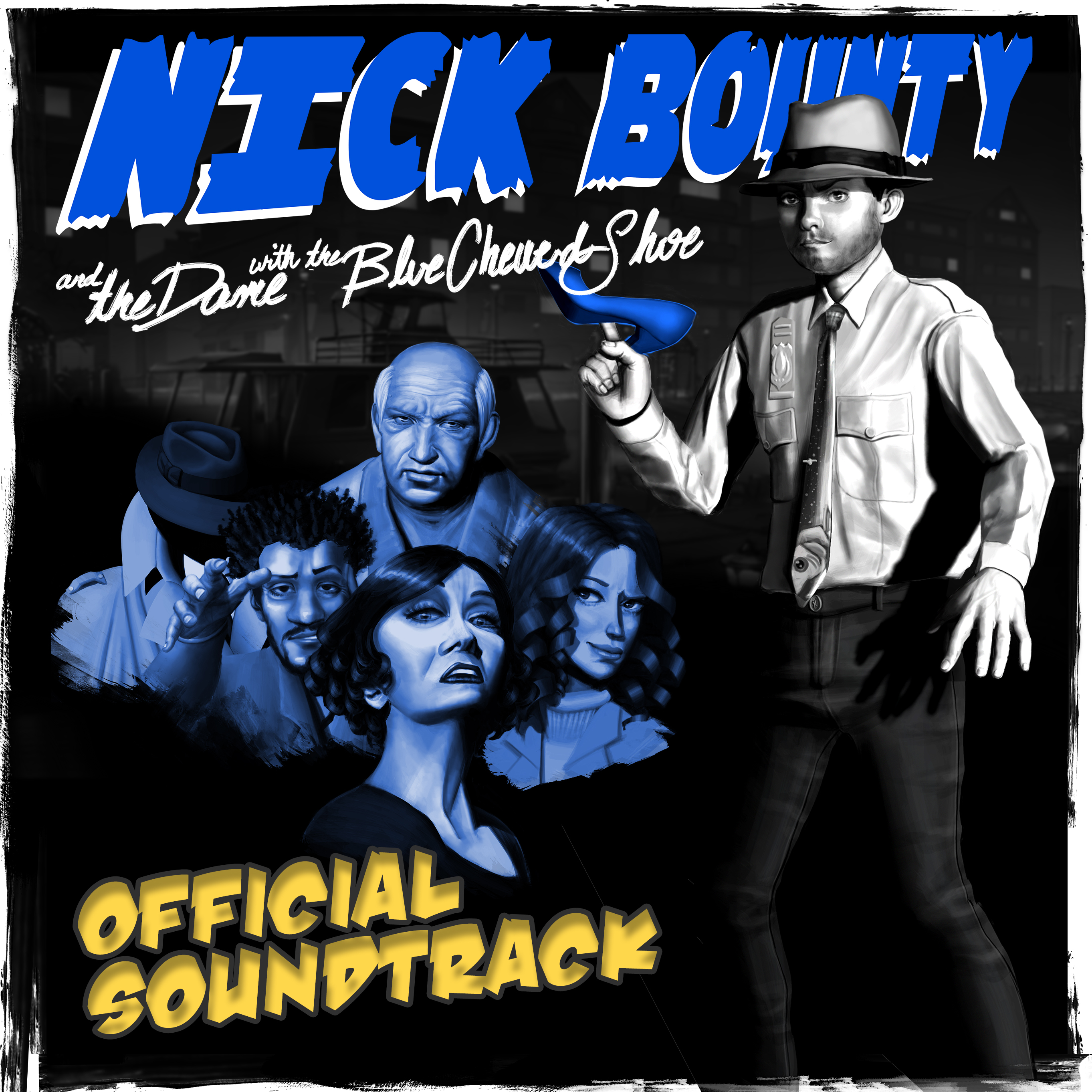 Get Nick Bounty and The Dame with the Blue Chewed Shoe