Nick Bounty and The Dame with the Blue Chewed Shoe
We're working, we're working!!
---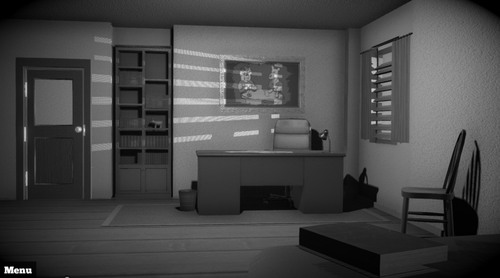 Hiya folks!
It's been a few weeks since the fundraising was a terrific success. We're been fairly quiet since then but rest assured, we are working!
Some of the environments will be customized from purchased assets and a few others are being custom built based on the fantastic concept art by Fedja and Aletta. I'd post more of it, but then things start to get spoilery.
Work is also being done to craft the characters that will bring this story to life. Both characters and environments are being brought into the game engine and prepped so that once content wiring begins, the process will go smoothly.
I've also started work on some script re-writes, with the help of Ron "AAlgar" Watt, to punch up the script with more jokes and better character motivations.
The next step will be conceiving and implementing new puzzles into the design doc to add challenge to the player experience.
Whew! That's a lot of stuff! But we are actually slightly ahead of our production schedule, which is great because the holidays always tend to throw a wrench into things.
Also, check out the updated look at Nick's iconic office faithfully recreated in Unity in full 3D at the top of this post!
Get Nick Bounty and The Dame with the Blue Chewed Shoe